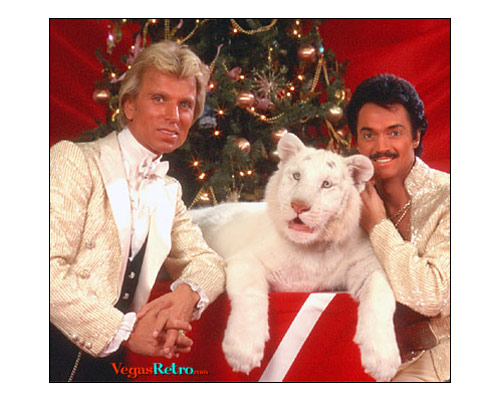 Couldn't resist the temptation to pass on Christmas tidings from everyone's favorite magicians/tiger-tamers. I've never laughed harder than deliriously gazing upon their Mirage marquee after stumbling out of a casino and greeted by Mr. Sunshine. May their act RIP.
Three words I look forward to hearing in Vegas, excluding the obvious "Two For One" or "Free Body Shots," have to be "Wheel...Of...Madness!!!"
Go Cougars. Down with the Pac-10.